PE Awards today! Congratulations to all for their hard work and dedication.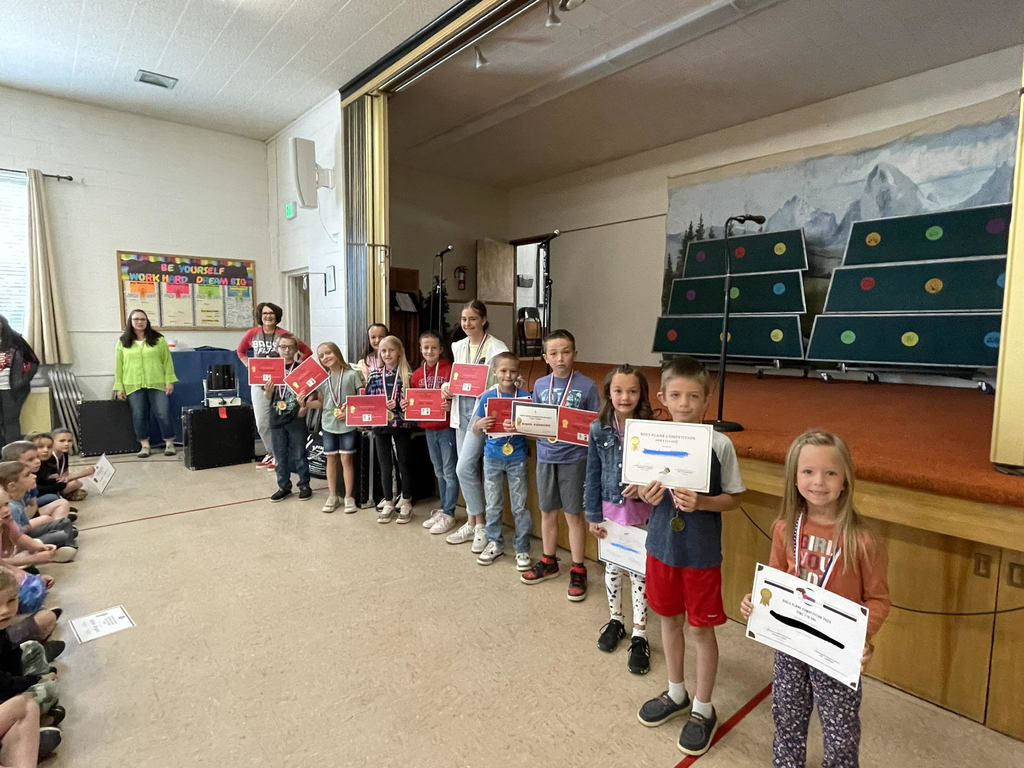 In Honor of our Veterans, Parker-Egin Elementary held a flag raising ceremony this morning. Thank you, Veterans!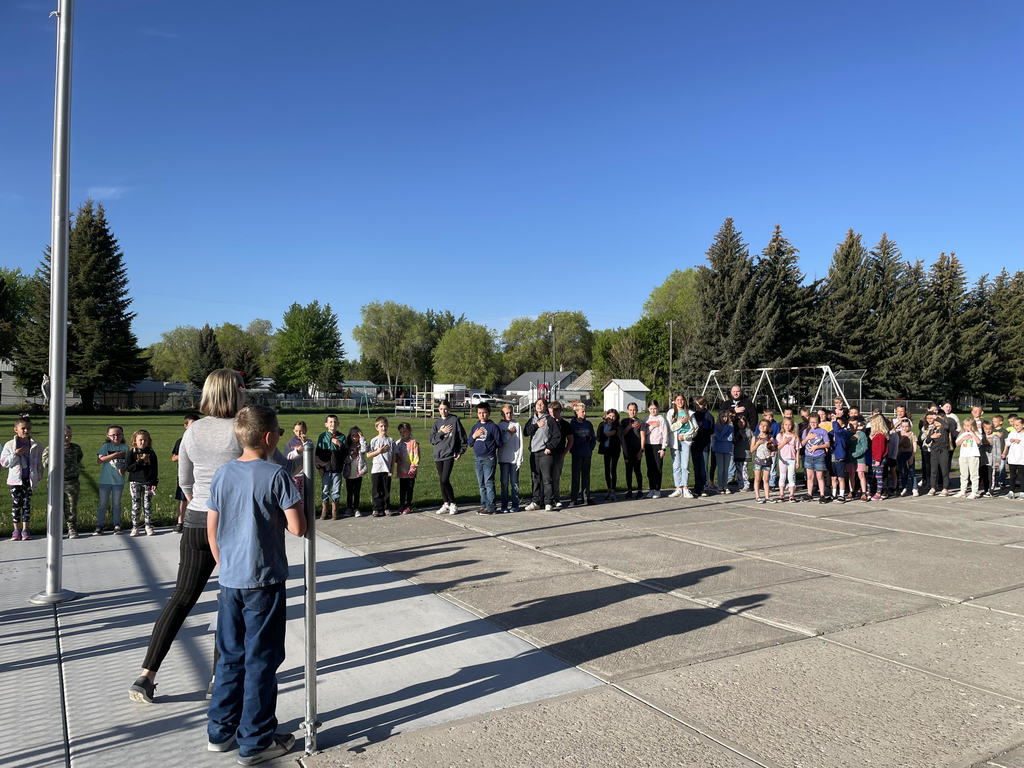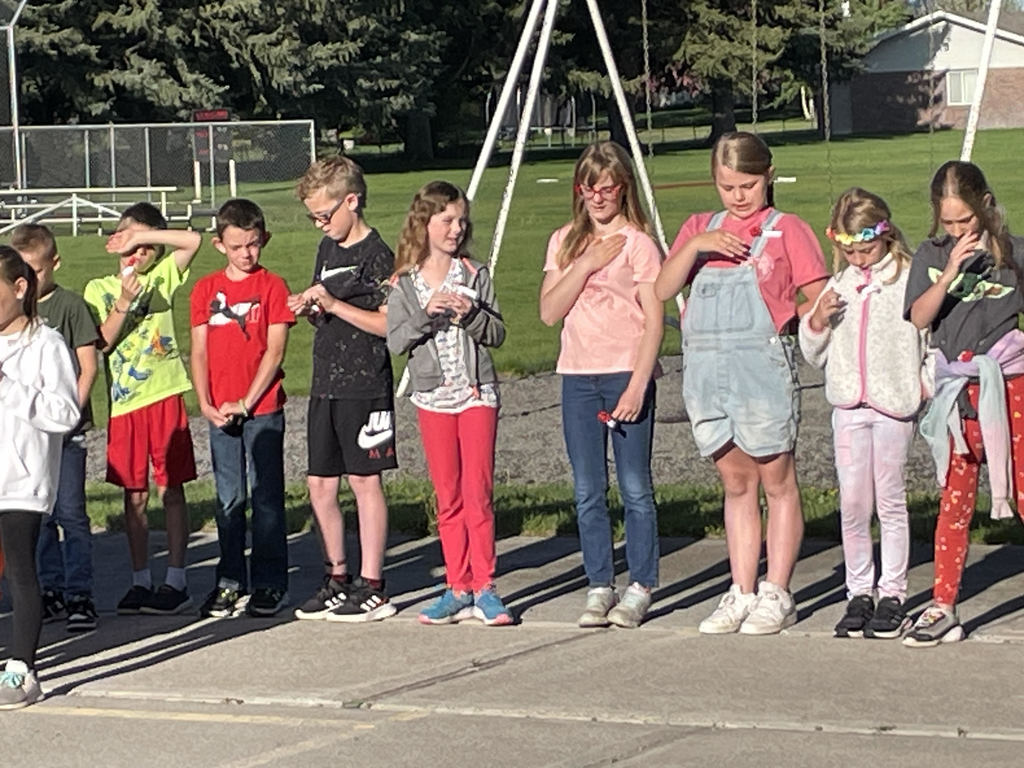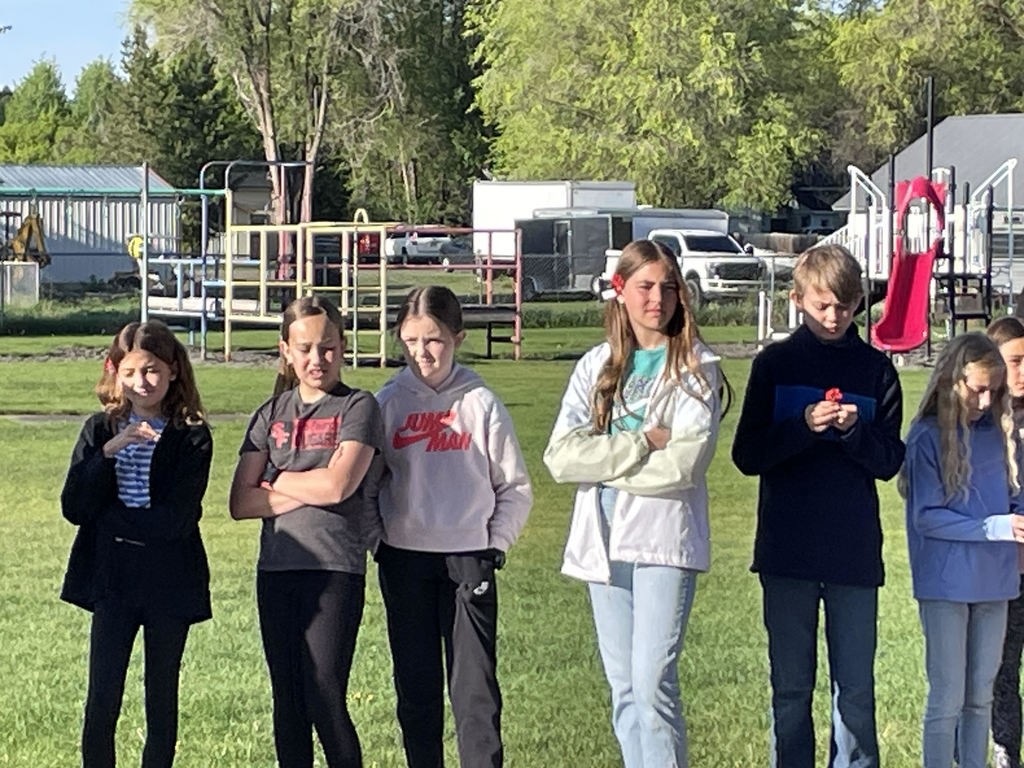 Parker-Egin 4th Grade gave two performances of their musical program "Lewis & Clark" today at the school. They did a wonderful job!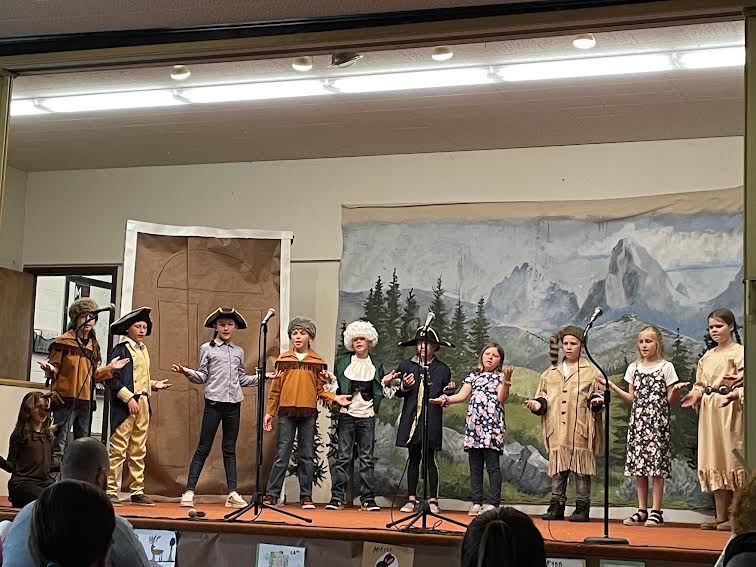 END OF THE YEAR Bike Ride on May 26th!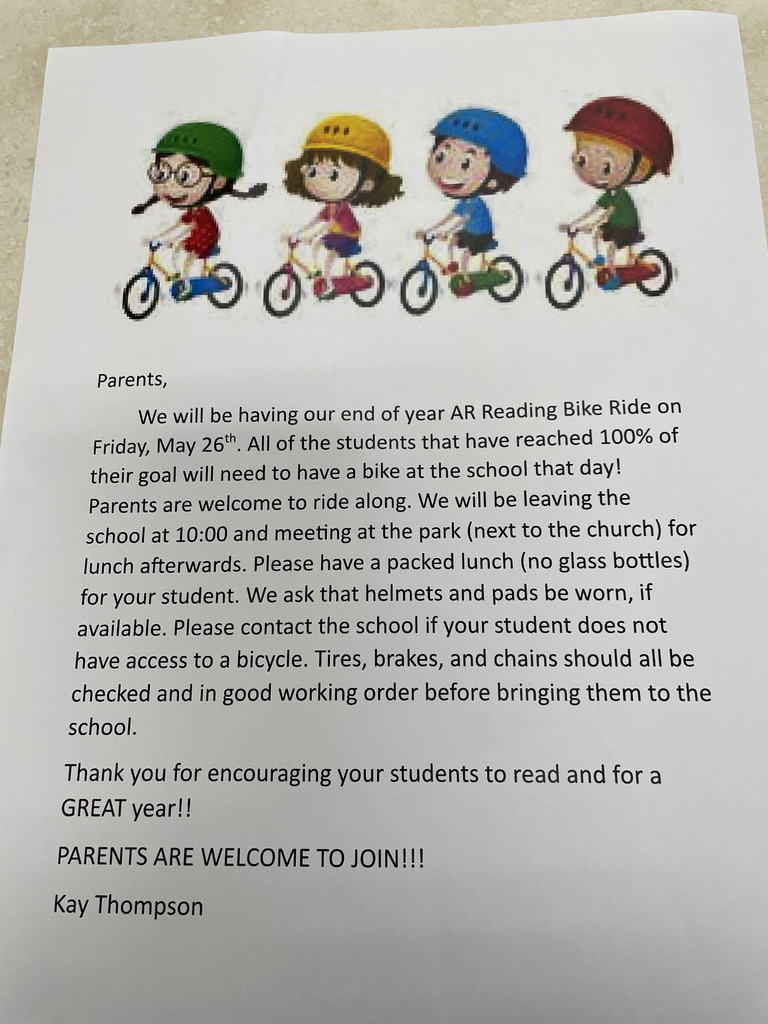 Repair crews are working on the water main and we expect to be in school tomorrow!

Students K-2 had a great time bowling on their field trip today. Now on to the Zoo!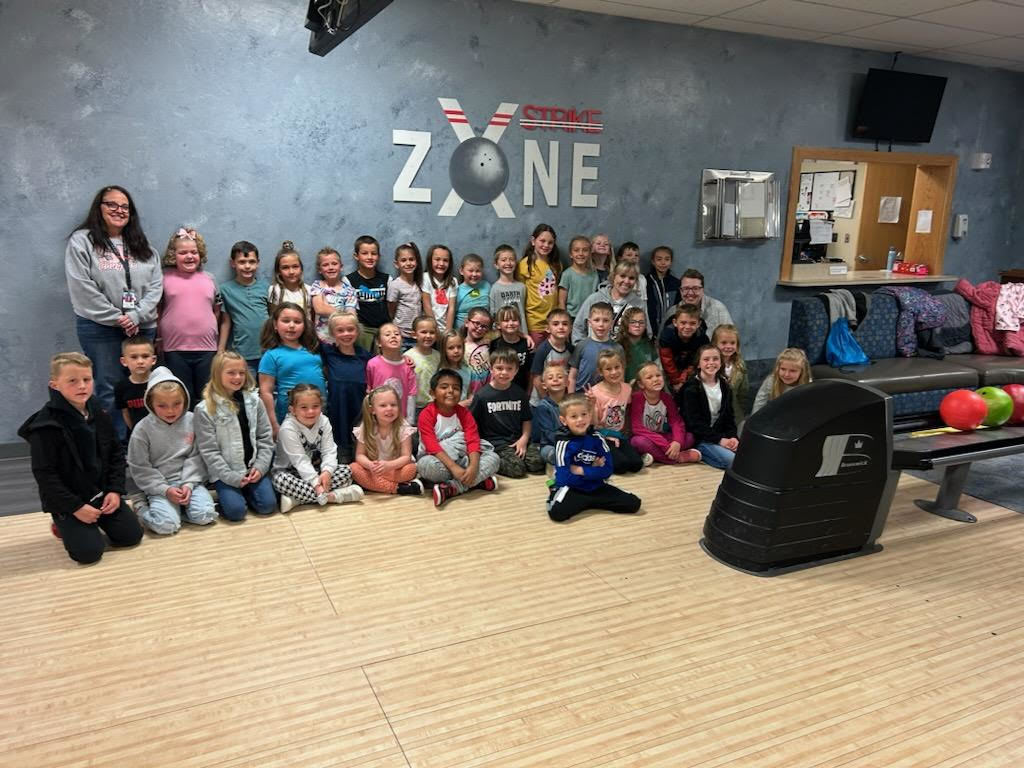 Teacher Appreciation Week May 8th-12th.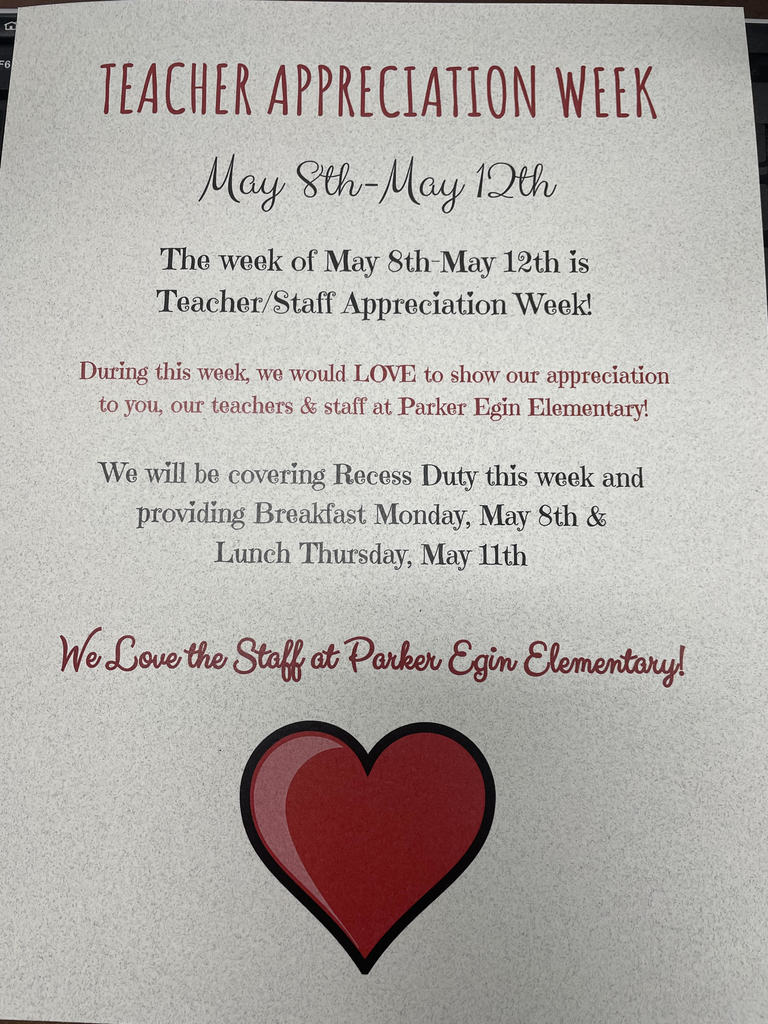 PARENT & PRESCHOOL WORKSHOP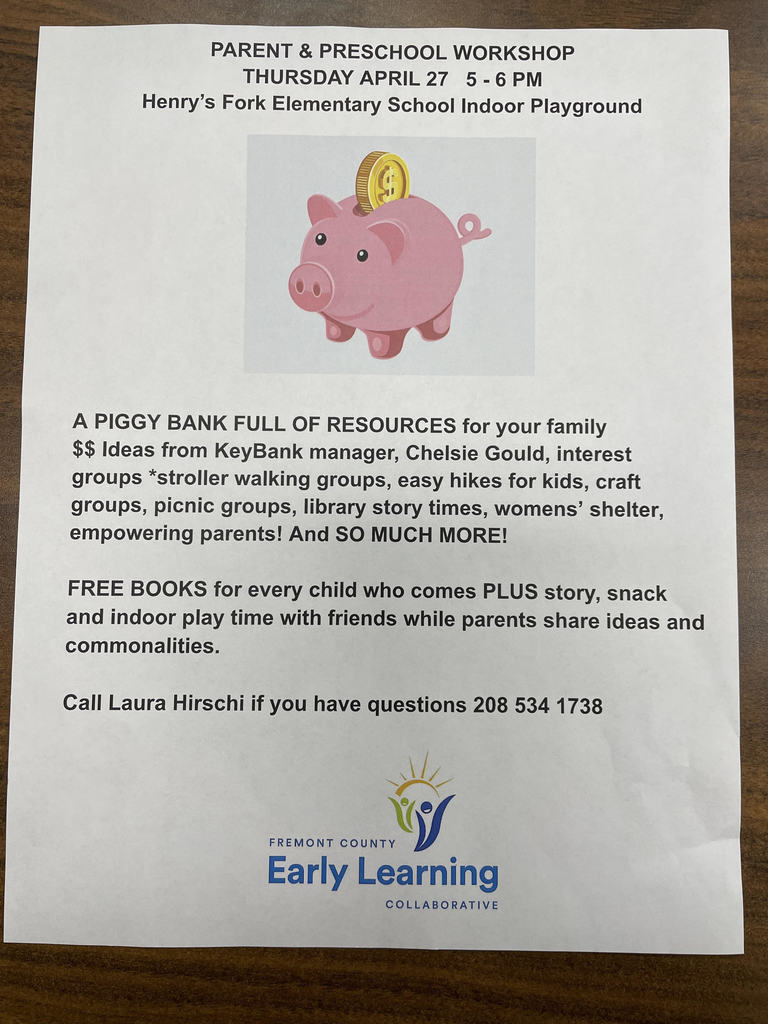 Awards! For this month's Jr. Heros. Students have earned Jr. Hero status by serving people in the community. Congratulations, Heros!

PARENTS WHO PICK-UP... Please avoid parking in the pick-up lane until after the bus is in place. Thank you!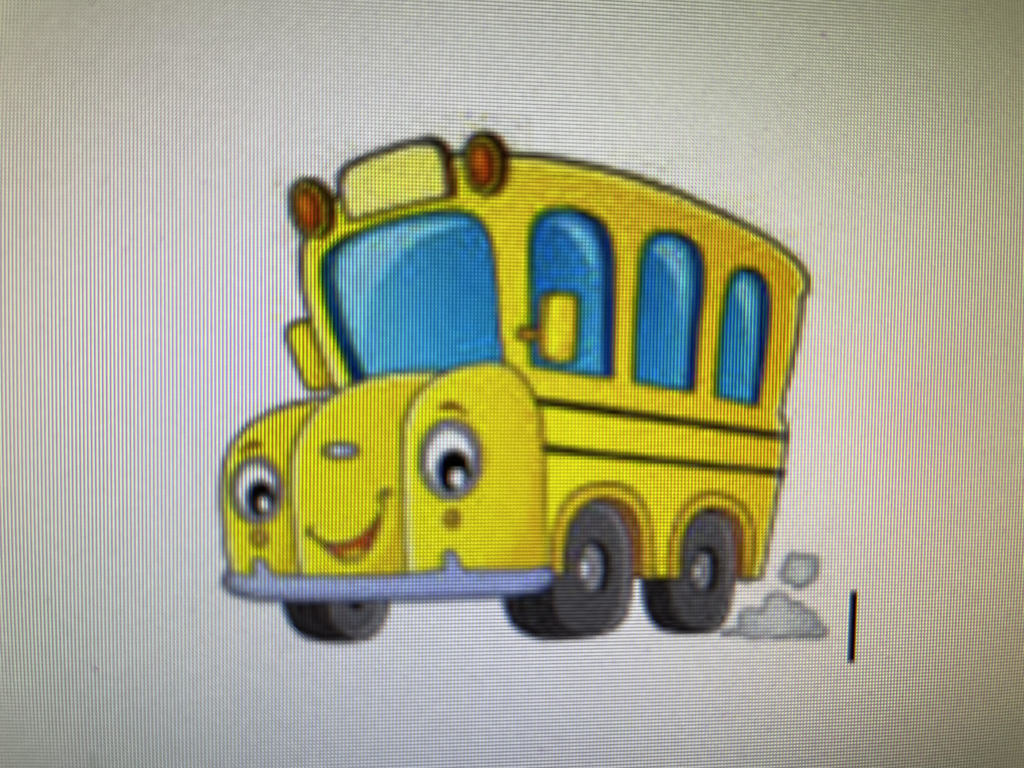 STUDENTS READ 9.1 MILLION WORDS! Students at Parker-Egin read an AMAZING 9.1 Million words during the 3rd quarter! Way to Go, Cougars!!!

THANK YOU MARINE TOYS FOR TOTS LITERACY FOUNDATION! Parker-Egin School just received a box of new books for our library that focus on STEAM (Science, Technology, Engineering, Art and Math) and other enrichment topics. The Best of the Best!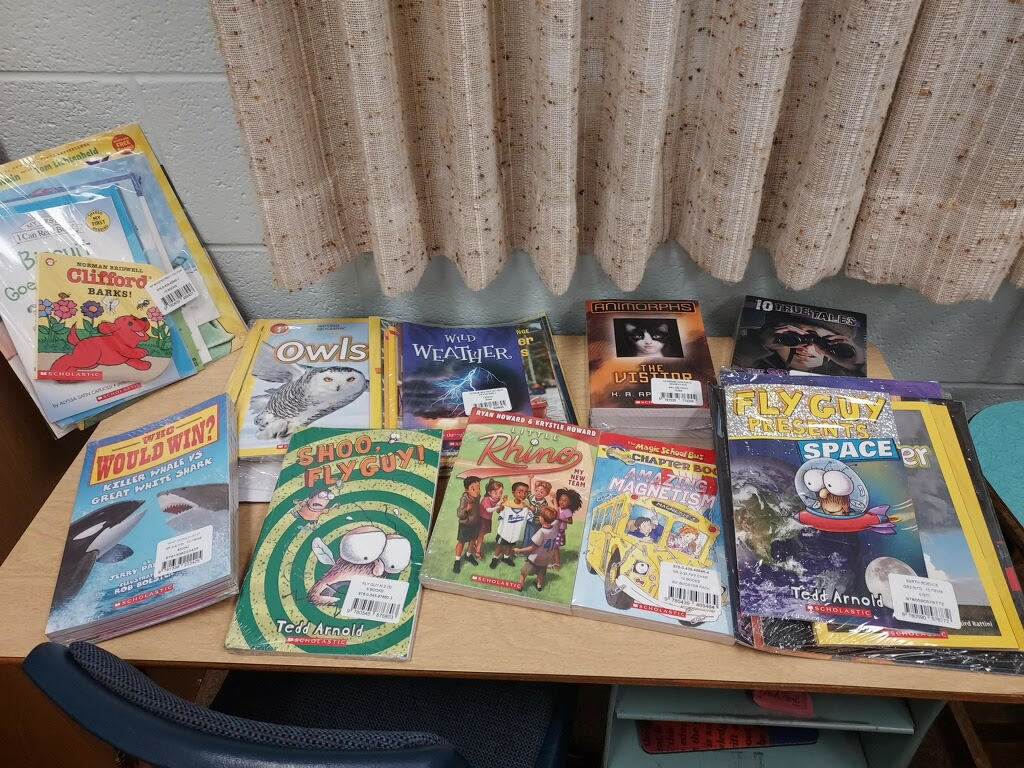 PARENT TEACHER CONFERENCE. Letters will be coming home with information and appointment times for Parent Teacher Conferences coming up next week. Conferences will be held Wednesday March 29th, Thursday March 30th, and Friday March 31st. Normal dismissal time on Wednesday. Early release on Thursday and Friday.

More photos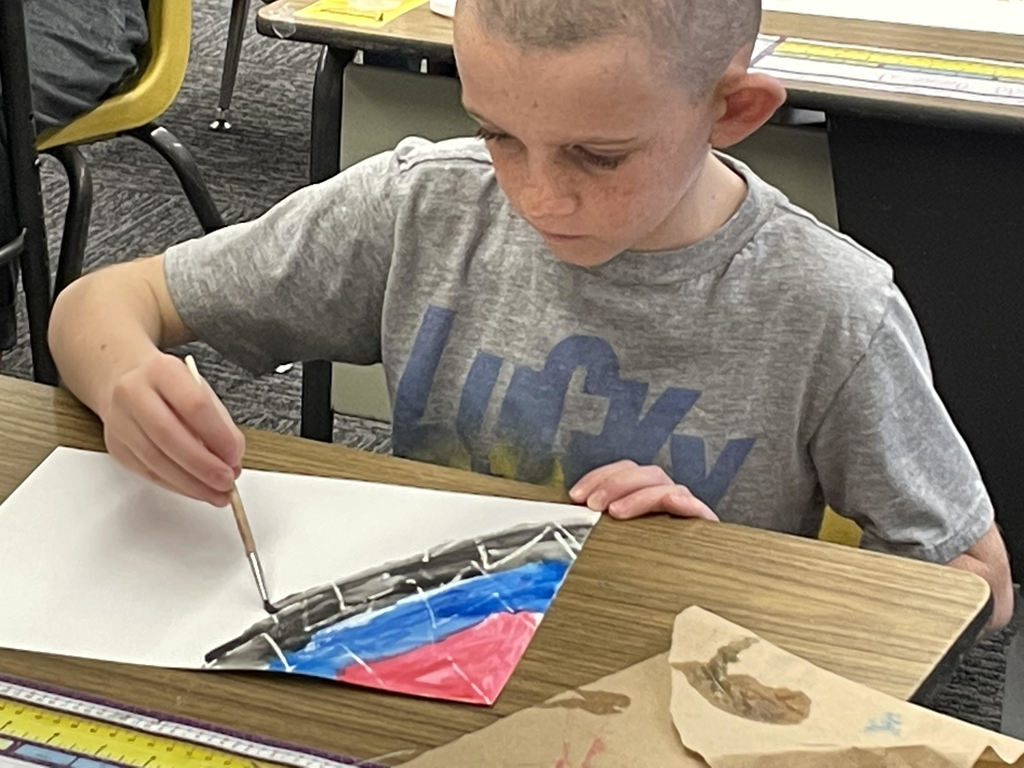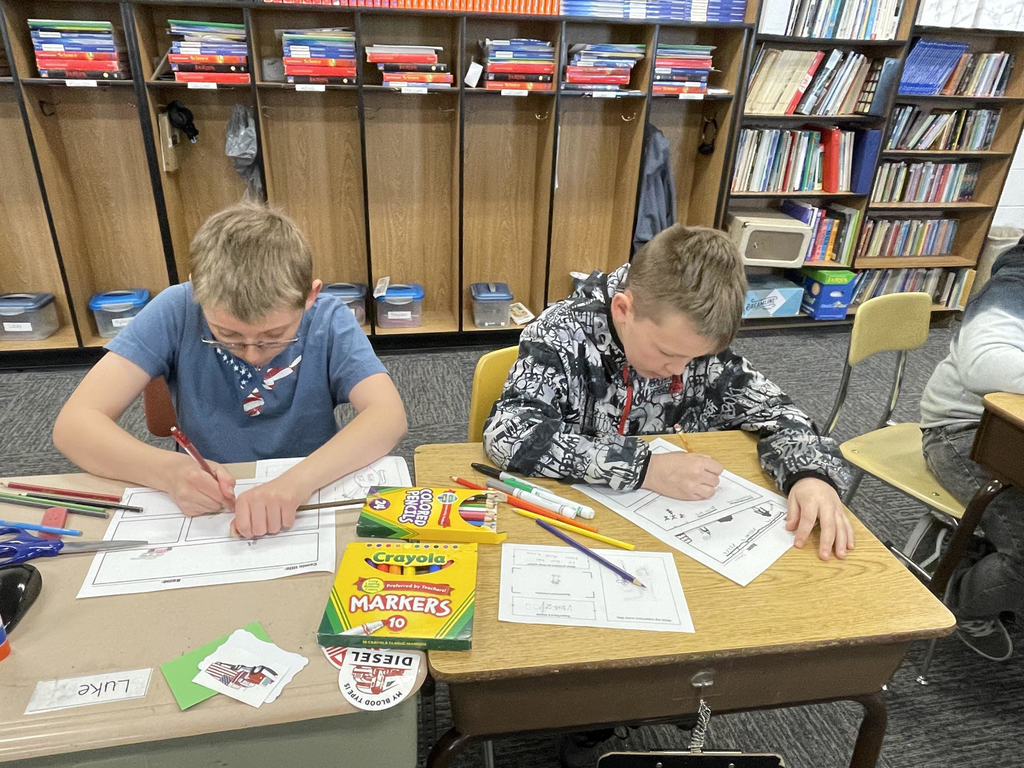 Art Day with BYU-Idaho art students! Everyone in the school got creative this morning. Many thanks to our friends from the College!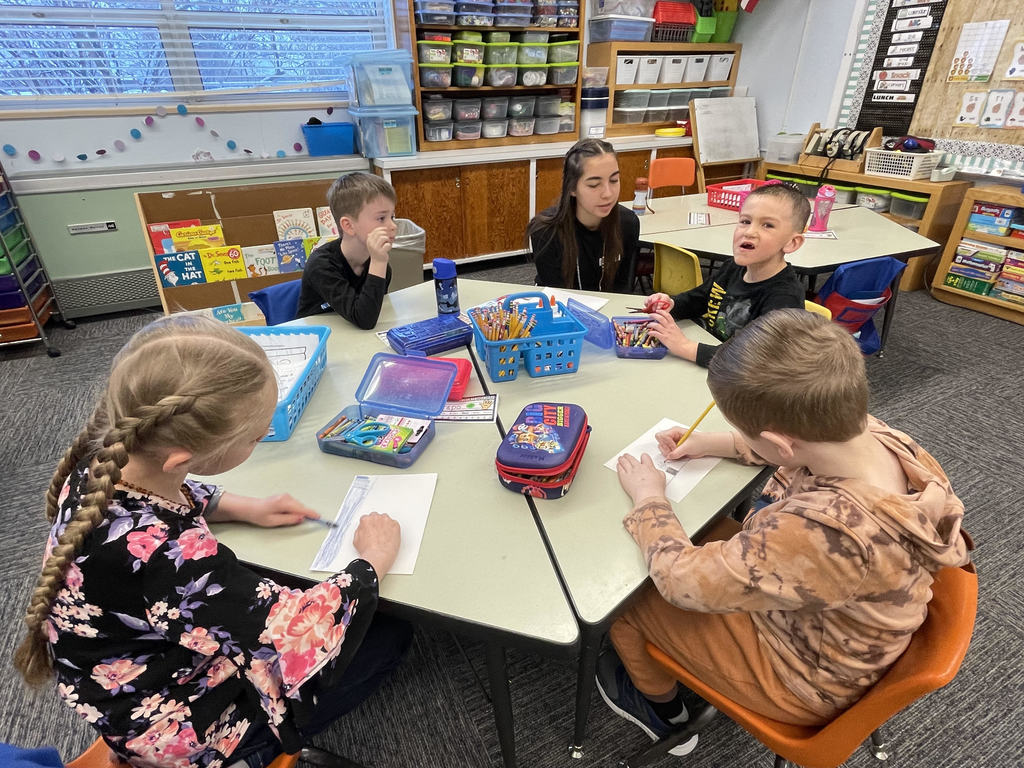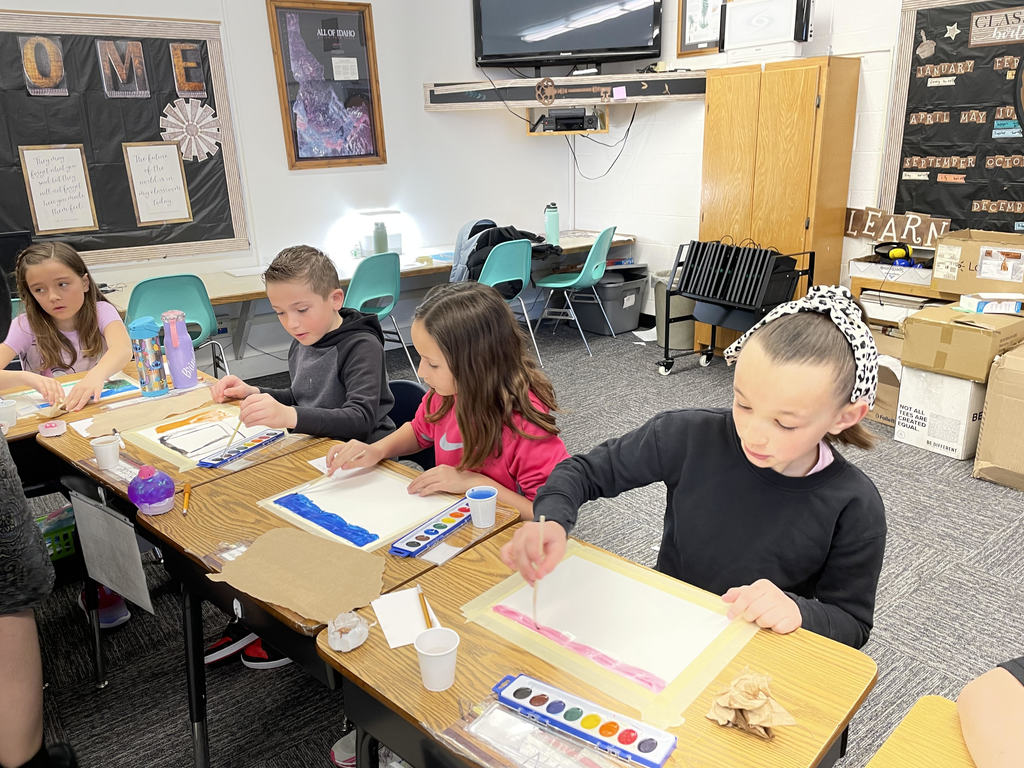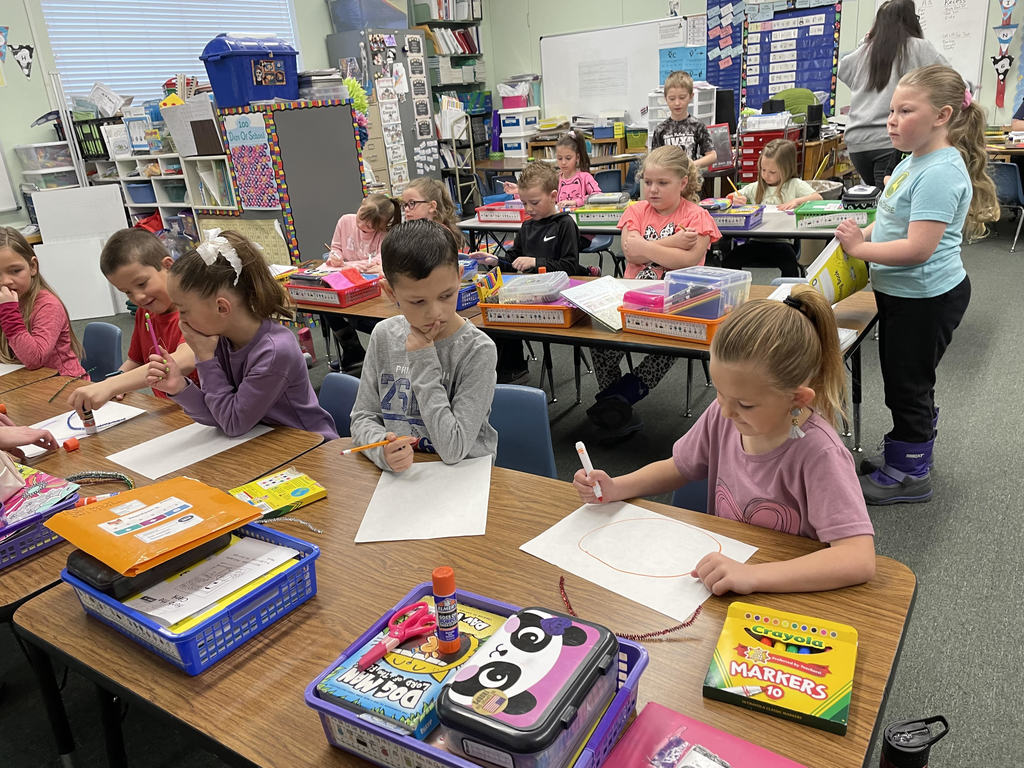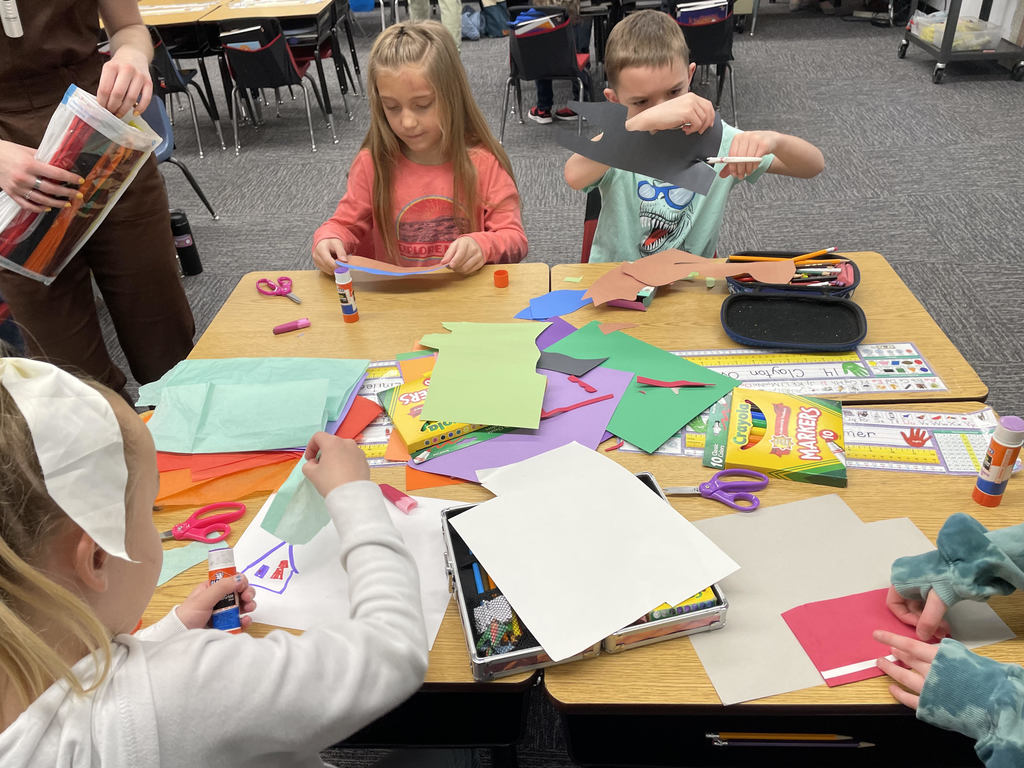 MUD PIES & OTHER TASTY TREATS. There will be a parent and preschool workshop on Thursday, March 23 from 5:00-6:00 pm at Henry's Fork Elementary (Indoor Playground). Come get some fresh ideas for yummy meals and snacks for your family! Share thoughts on how to make eating time for kids happy! Bring a recipe if you would like to play the recipe exchange. 0-4 year old kids will enjoy a story and some playtime! FREE BOOK & SPECIAL SURPRISE FOR EACH CHILD. Contact Laurie Hirschi for information.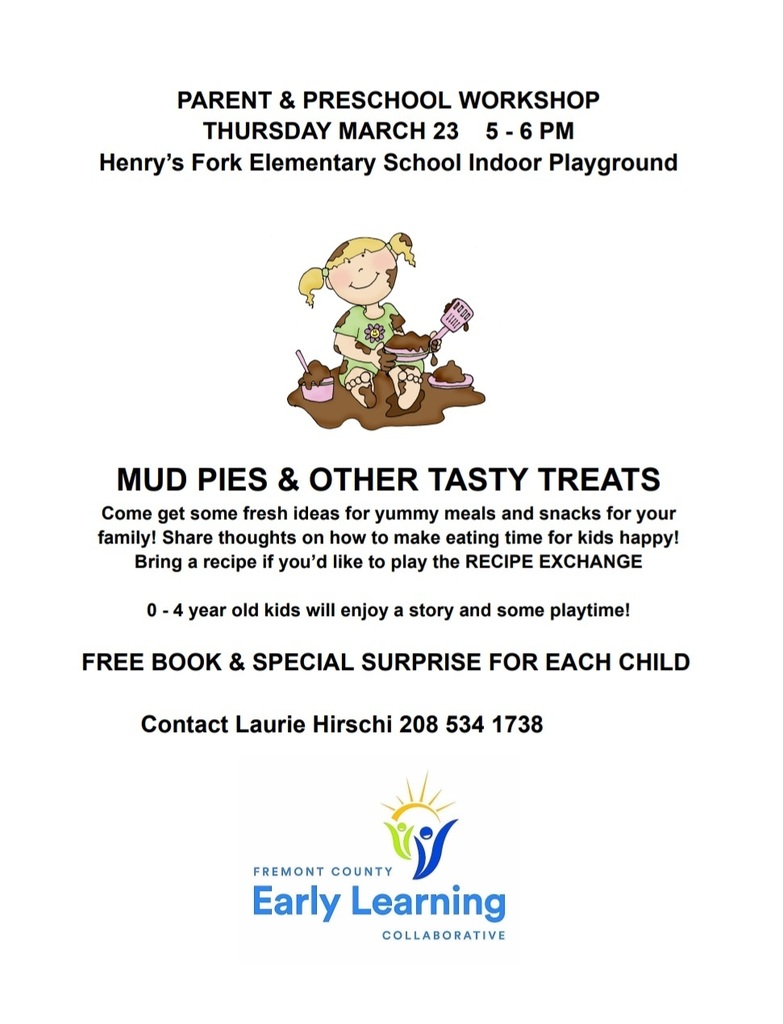 Bond Election VOTE!

KINDERGARTEN SCREENING TODAY! Incoming Kindergarten student screening will take place at Parker-Egin Elementary today starting at 1:00pm. No appointment necessary.

SCHOOL BOND ELECTION TODAY! It is election day. Patrons have the opportunity to vote on the proposed bond to update Ashton Elementary, South Fremont High School, and North Fremont JH/HS. Please take the opportunity to exercise your Constitutional right to vote.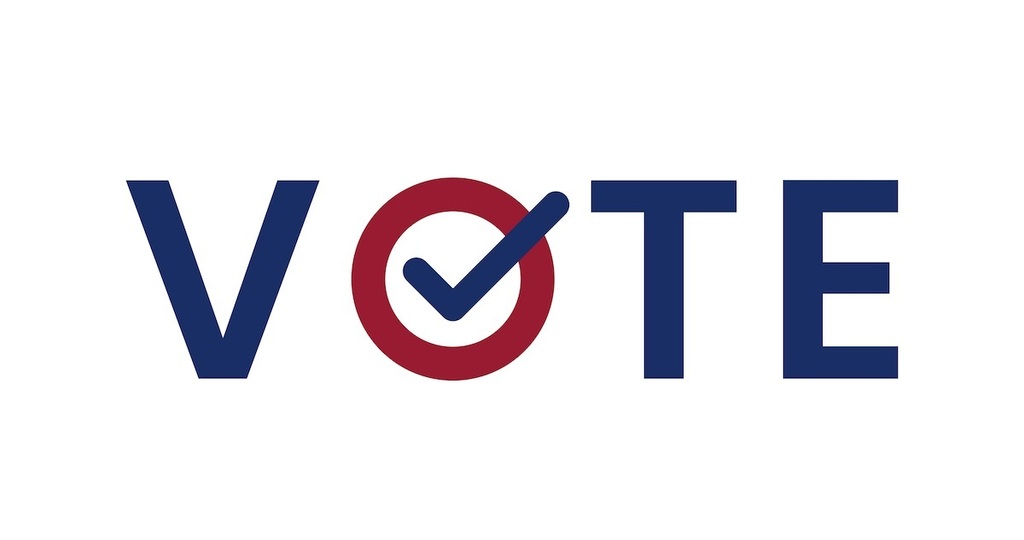 KINDERGARTEN SCREENING. Schedule your incoming kindergarten students for screenings on Tue (14) at 8:30 at Teton Elem, Tue (14) at 12:30 at Parker Elem or Wed. (15) and Thu (16) morning at HFE. Call the school to schedule. We have special supply kits ($200 value) for all incoming students who come to the screening.